Introduction
Welcome to the Arda Vani Hotel (formerly Vrisida Studios). The hotel is located in the village of Lourdata, Kefalonia in the peace and tranquility of the ambelouri area of the village. It boasts 29 newly constructed and freshly renovated rooms. The rooms are lush in size and layout making it the perfect place for your holiday. Our large pool, as well as bar provide spaces to sit back and relax, enjoy the Kefalonian sun as well as a cool cocktail poolside.
The hotel began like most hospitality businesses with a small studio based rooms-to-let. Later with time, effort, and of course with our dedicated and return guests both the capacity and desire to expand and provide enhanced quality services to our guests led to the new construction of rooms and the revamping of the original studios into fresh spaces and luxury for our guests to enjoy.
Located centrally, 300 meters from the village core and 300 meters from the sea, the hotel offers guests a surrounding that is peaceful, quiet and lush green spaces. All the while enjoying views of Lourdas Beach. With an immediate bus stop outside of the hotel, guests can get around the village and go to the beach within 2 minutes' drive or take a stroll down to the beach. Close to supermarkets and tavernas, the hotel boasts a comfortable location for all of our guests needs and desires. Additionally, for our guests that are using vehicles while visiting us, the hotel has ample parking to offer.
Our professional staff provides a spot-less environment where you will feel comfortable in all areas of the hotel. Guests are greeted in the morning with breakfast and a staff that will attend to their needs throughout the day and the duration of their stay. Join us at 6pm, for our happy hour and our well-known cocktails and enjoy a cooling off and a great drink as you watch the sun set on Lourdas Bay.
---
Location
- 250m from the nearest restaurants and bars of Lourdas resort centre
- 300m from the beach
- Approximate transfer time 45 minutes
Restaurant and Bar
- Pool bar serving a range of local and international drinks
- Buffet restaurant

Please note a smart dress code may apply and facilities between restaurants and bars may vary. Reservations may be required and a supplement may be payable dependent on board arrangement. Information based on previous season and could be subject to change.
Pool Areas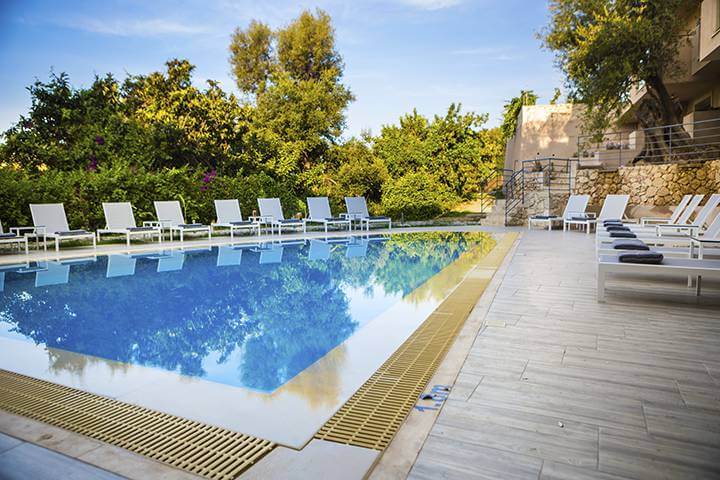 - Outdoor pool (freshwater)
Room Types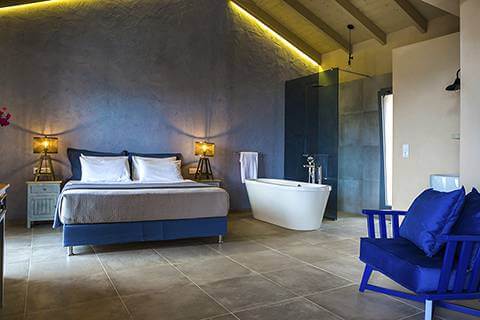 *
Local charges apply. We endeavour to show you images of the actual room described however, this may not always be possible; actual view and/or room size or layout may vary e.g. you may not see an image of a sea view or garden view in the image but you will have the option of booking your preferred view when selecting your preferences.
Additional Information
Please note: the ARDA VANI Hotel was previously called the Vrisida Hotel. Due to the hillside location, this property may not be suitable for guests with walking difficulties.
Photo Gallery